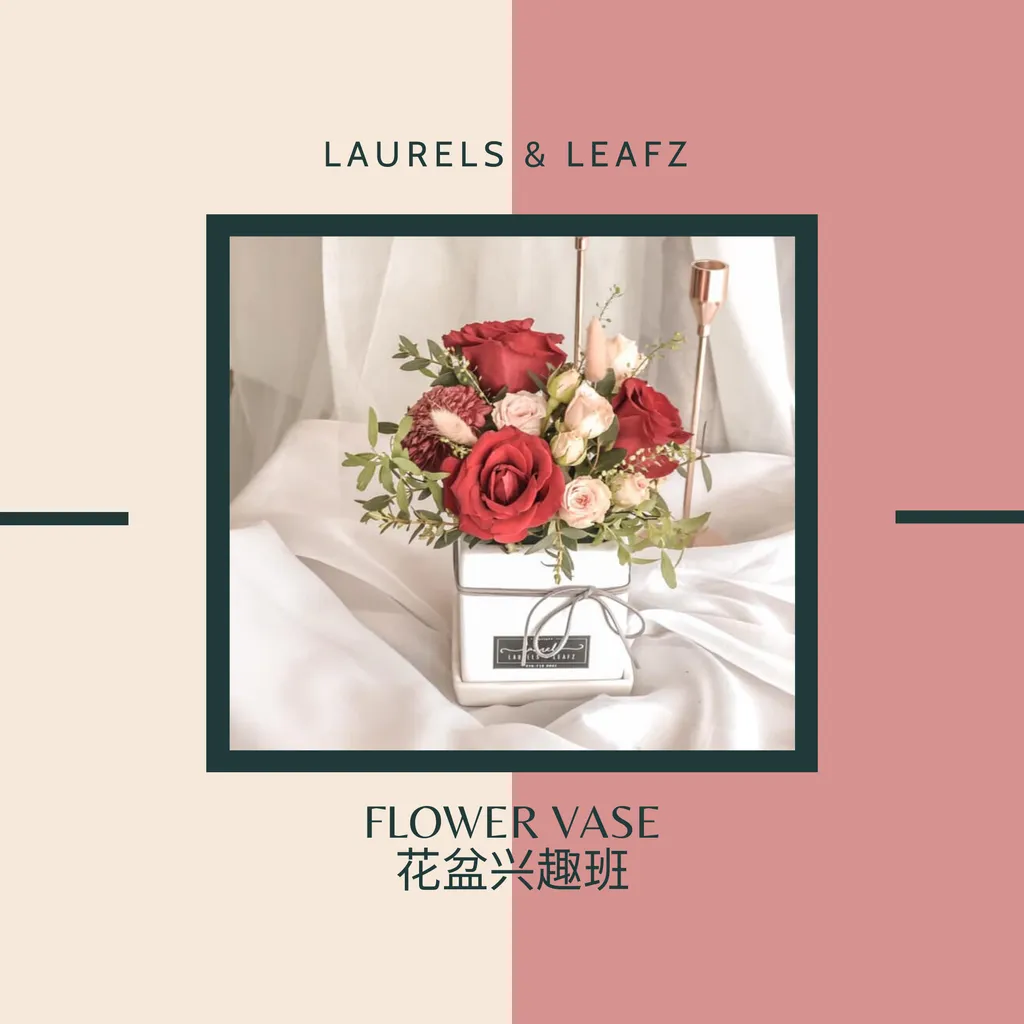 Flowerpot Arrangement Hobby Class
××备注××
1)上课费用包括材料费和教学。
2)上课时间约3小时内左右。
3)目前我们的兴趣班有固定的时间表。
(请先私讯咨询我们,以确认最新的上课时间 > 012-702 3678)
4)每位学员可以把上课当天亲手做的完成品带回家。
5)小班制,最多10人。

Remarks:
1)Fee included flower materials & teaching fee.
2)Each class period within 3 hours.
3)We have fix schedule for our hobby class.
(Please pm/WhatsApp us to get the latest schedule of our hobby class. > 012-702 3678)
4)Students will be able to bring back their own creation.
5)Small group class (Maximum 10 pax per class).